Valmontone, installed 4000 m² of geomat
News - 01 March 2021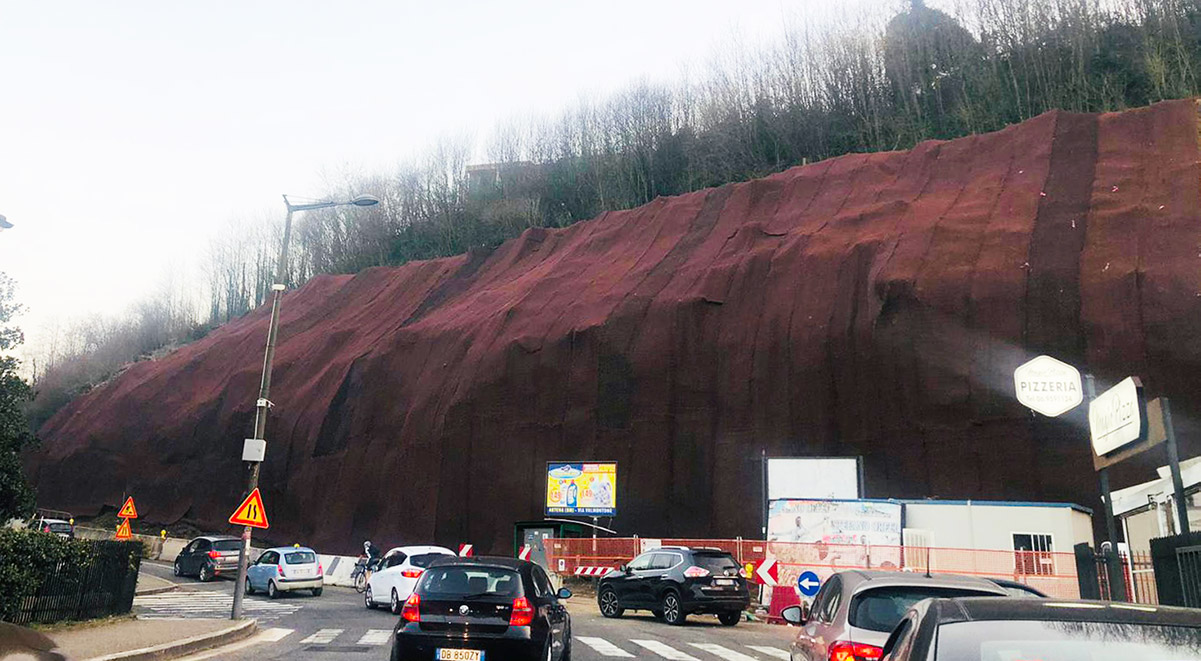 In the municipality of Valmontone (RM), Geovertical is carrying out works for the containment of a rocky wall. For cortical strengthening, after the preparatory work, 4000 m² of geomat were laid on coconut bio-mesh, an innovative solution that guarantees good durability and an anti-erosion action.
In fact, it is a completely biodegradable material made, in this specific case, with coconut fibers retained by a photodegradable polypropylene net.
After the installation of the cladding, the Geovertical team will proceed with the perforations for strengthening with steel bars and containment grating using steel ropes.